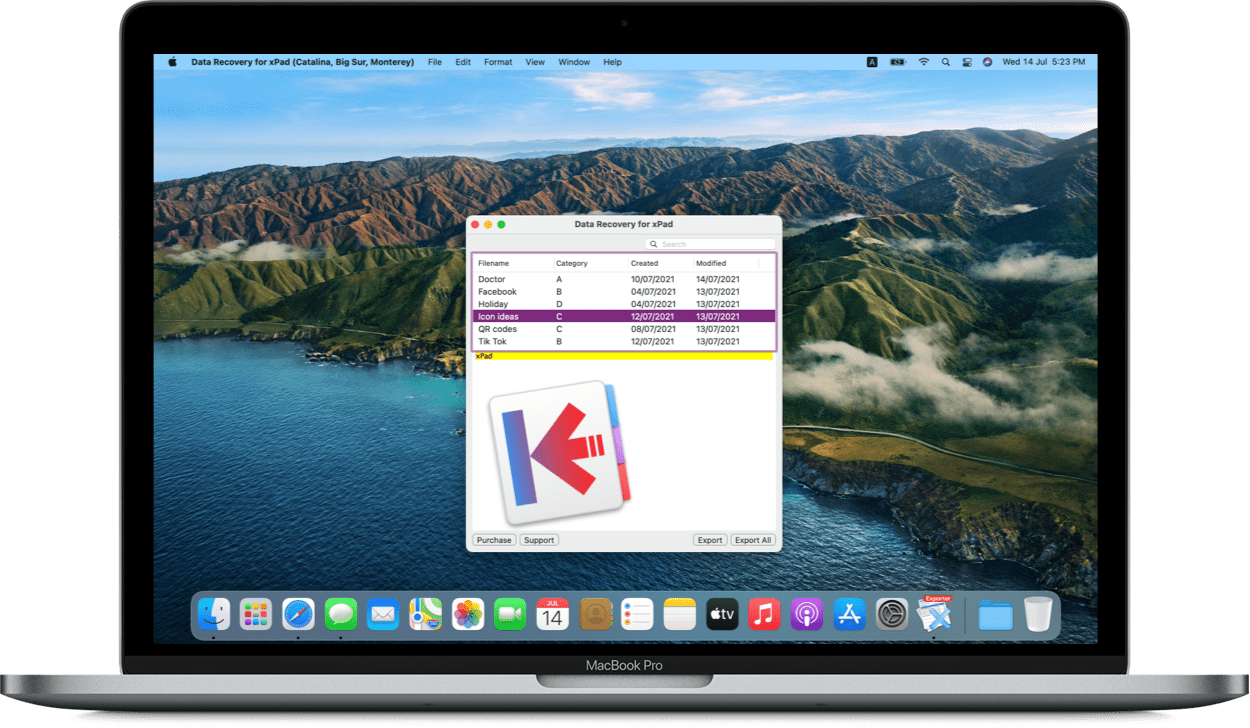 Here to help those who upgraded and forgot to export
Have you upgraded to 64-bit macOS Catalina/Big Sur/Monterey and found out that you can't run 32-bit xPad anymore? Data Recovery for xPad is a 64-bit app mac app designed for you. It can run on macOS Catalina/Big Sur/Monterey and export all of your documents together with attachments. This app is designed to do one task and it can do it well. On top of that, the app natively runs on M1 processors.
Want free data recovery? You have to use one of these solutions:
downgrade to macOS Mojave
install macOS to a different partition
run macOS Mojave using virtualization software
This app is fully worth its price cause it saves your documents in seconds!